NHS Treatments
In order to receive NHS dental treatment you will require to come see the dentist for a free dental examination. Once you have successfully registered you are entitled to receive a full range of NHS dental treatment.
All NHS patients are entitled to a FREE check up every 6 months.
We offer private treatments for our NHS patients wishing to receive cosmetic work that is not covered by the NHS like tooth coloured fillings on your back teeth or same tooth coloured crowns. We are also dedicated to tailor to our patients dental needs.
The practice is committed to offer all patients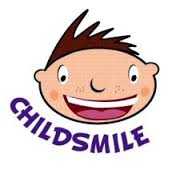 NHS Treatment.
Childsmile
For our younger patients we offer the Childsmile Programme. Childsmile is a programme designed to improve the dental health of children in Scotland. We have a dedicated Childsmile nurse that refers new children to our practice and we would like to thank her for her dedication and commitment for her referrals.
We also have many learning tools and goodies which are given to our little patients at their first dedicated Childsmile appointment with parents/guardians.